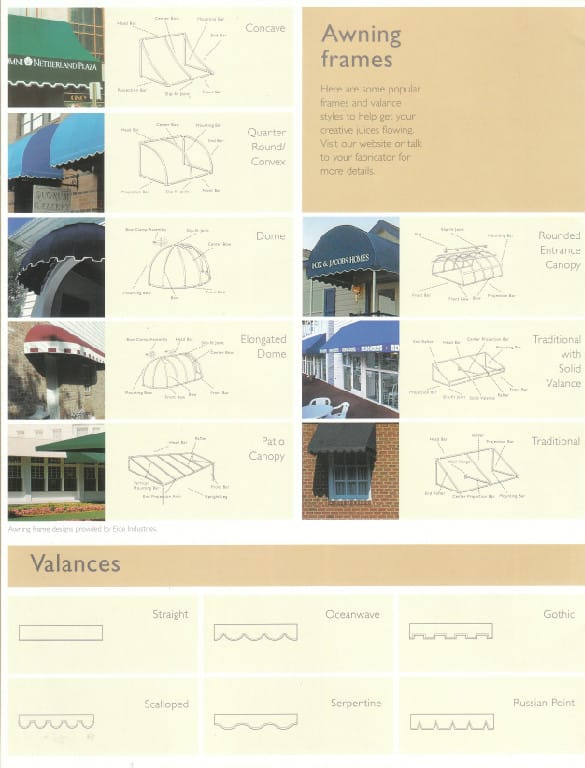 Awning Materials
Sunbrella Fabric
Sunbrella Firesist HUV
Vinyl Fabric – Coastline Plus
Vinyl Fabric – Patio 500
Vinyl Fabric – Vanguard
Back – Lit Awning Fabric
Nite – Lite
Cool Glo/ NorthStar
Eradicable Back-Lit Awning Fabric
Eradi – Lite
Cooley Brite
Cooley Brite-lite
Fabric Cleaning Instructions
General Cleaning Tips for Awnings:
Remember awnings may be cleaned without first being removed from the frame.
Clean awnings regularly before substances can accumulate and work their way into the fabric.
Awnings are generally low maintenance. Try washing your awning once a month with a garden hose on a sunny day.
It is important to keep dirt, leaves and other debris from accumulating on your awning. Keeping shrubbery and vines off your awning is essential to the overall look and life your awning.
Never in any circumstances use a grill under an awning.
Remember to clean and dry your awning completely before storing.
If your awning is torn accidentally, call Exclusive Awning for immediate repairs.
Vinyl/Polyester Laminates
Vinyl laminated polyester fabrics are manufactured by sandwiching a polyester mesh material between two layers of vinyl using heat and adhesive. These fabrics resist rot, mildew, and fading. In addition, most are flame retardant, waterproof and easy to clean and maintain.
Regular rinsing of the top and underside of the awning with a garden hose will help keep dirt and roof particles from soiling your awning. (We do not recommend cleaning with high-pressure equipment. High-pressure cleaning may damage the surface treatments or the vinyl itself.)
To remove dirt and light stains, gently wash the awning with a mixture of natural soap and lukewarm water. (Do not use detergent.) Use a soft bristle brush and gently scrub the awning cover.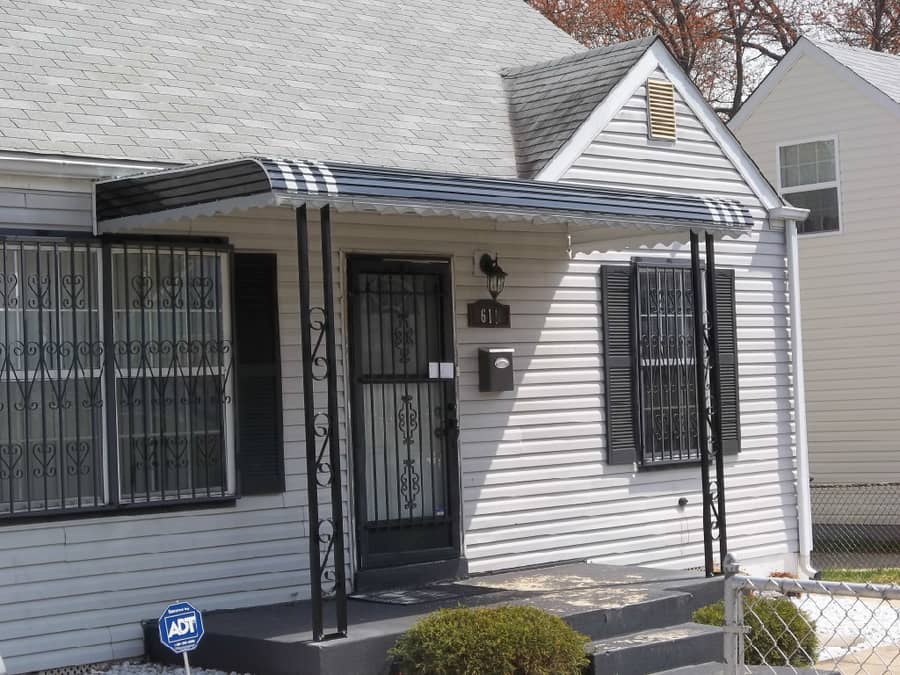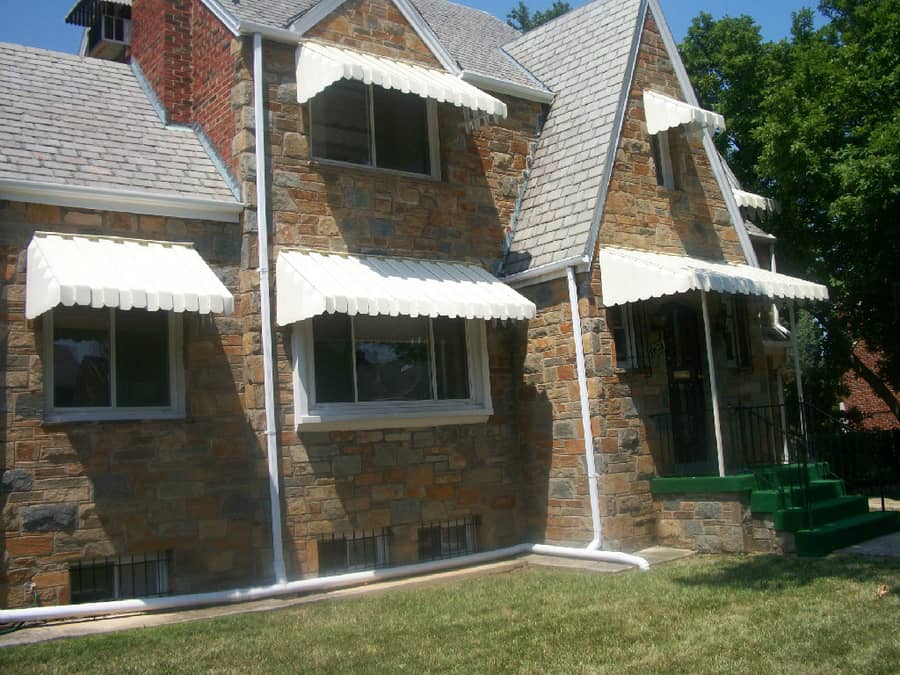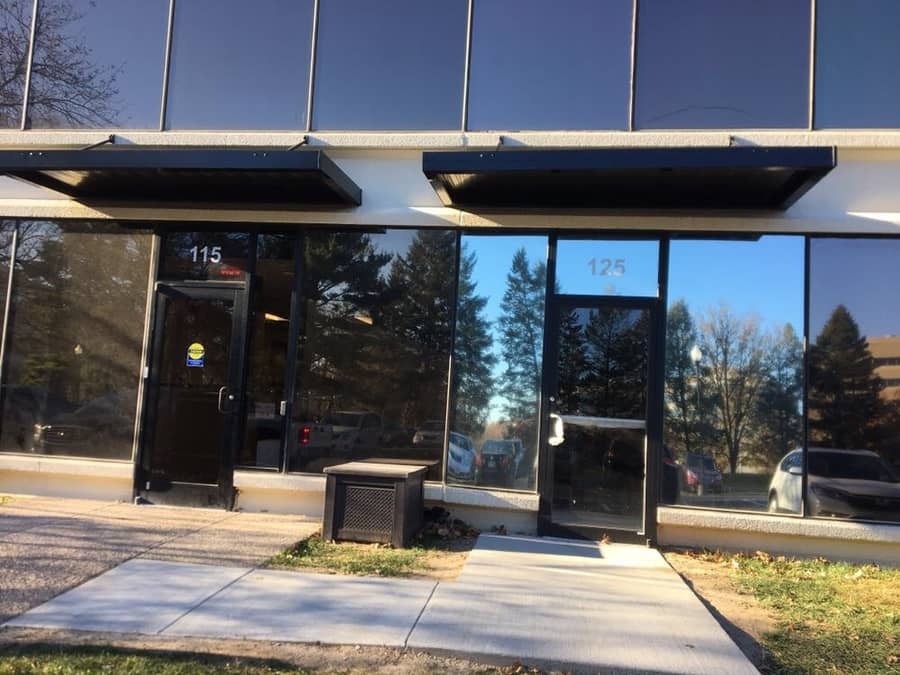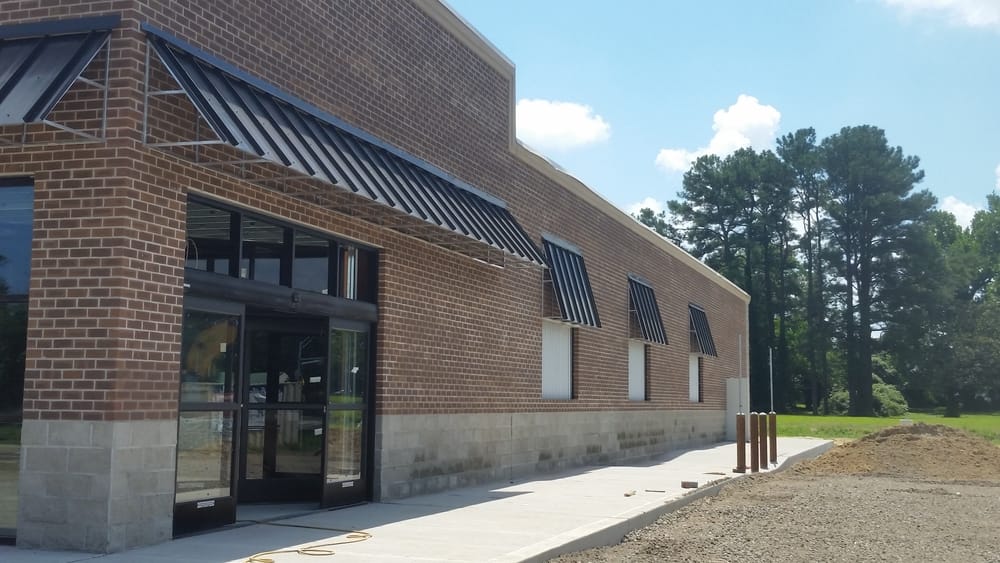 Exclusive Awnings patio covers and carports are quality-engineered as the best on the market. The heavy-duty design and construction resists the weather and lasts a lifetime.
If you have specific wind or snow load requirements, or if you need a non-rectangular, L-shaped, or T-shaped structure, call us at (301)868-2204. We can custom design a patio cover or carport to fit your needs.